Posted by: Eye Health Northwest in Diabetes on November 10, 2022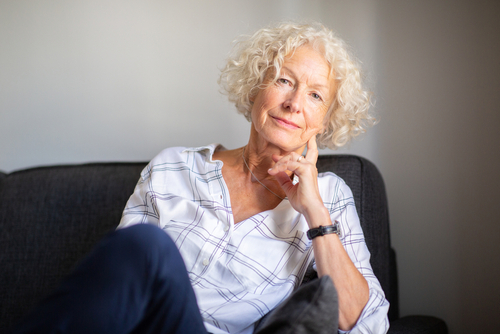 What does high blood sugar have to do with your vision? Diabetes is a potentially life-threatening chronic health condition.
One complication of uncontrolled diabetes is diabetic eye disease, which can lead to vision loss. One of the early warning signs of diabetic eye disease is blurry vision.
To help educate all Americans about the link between diabetes and eye disease, the American Academy of Ophthalmology observes Diabetic Eye Awareness Month in November.
Keep reading for the facts you need during Diabetic Eye Disease Awareness Month!
Blurry Vision is an Early Symptom of Diabetic Eye Disease
One reason why blurry vision can be a symptom of undiagnosed diabetes has to do with rapid fluctuations in blood sugar. If your blood sugar levels change quickly, it can affect the shape of your eye's natural lens and cause blurry vision.
Your vision will typically go back to normal after your blood sugar stabilizes. If you notice this symptom, mention it to your eye doctor immediately or primary care doctor so you can be tested.
Blurry vision in those with diabetes can stem from more than just fluctuating vision. There are a few eye conditions that can develop due to uncontrolled blood sugar levels that can cause blurry vision, among other symptoms.
For this reason, if you have diabetes, it is essential to visit your eye doctor routinely to ensure you are not at risk for vision loss due to diabetic eye disease.
Most Common Eye Conditions Related to Diabetes
People with diabetes are more likely to develop blinding eye diseases, such as diabetic retinopathy, diabetic macular edema, glaucoma, and cataracts.
Diabetic Retinopathy
Diabetic retinopathy affects the blood vessels in the retina. Uncontrolled blood sugar levels can cause the blood vessels in the retina to swell, leak or close off completely.
When this happens, abnormal new blood vessels may grow on the surface of the retina, which can cause numerous other issues inside the eyes.
Diabetic Macular Edema
Diabetic macular edema occurs due to fluid buildup on the retina. This causes swelling and blurry central vision and can lead to permanent vision loss.
Cataracts
Cataracts can develop when blood sugar is not well-controlled. These occur when the natural lens of the eye begins to cloud.
Typically, cataracts are associated with aging. However, cataract growth can be accelerated by diabetes. The only solution to cataracts is cataract surgery.
Glaucoma
Glaucoma is a group of several eye conditions that cause damage to your eye's optic nerve. Often, this damage is caused by consistently high eye pressure. Damage to the optic nerve leads to vision loss.
Glaucoma can occur in those with diabetes when abnormal blood vessels grow into the natural drainage structures of the eye and prevent fluid from exiting the eye, thus increasing eye pressure.
Proactive Steps for Vision Protection
There's plenty you can do to safeguard your vision if you have diabetes. Maintaining a healthy weight, getting regular exercise, and eating a balanced diet can regulate your blood sugar.
If you see any changes in your vision, get in touch with your eye doctor right away so you can obtain an accurate diagnosis and appropriate treatment. Early intervention is the best way to preserve your sight.
Do you want to learn more about diabetic eye disease? Schedule an appointment at EyeHealth Northwest in Portland, OR, today!
---