Posted by: Eye Health Northwest in Children on December 28, 2021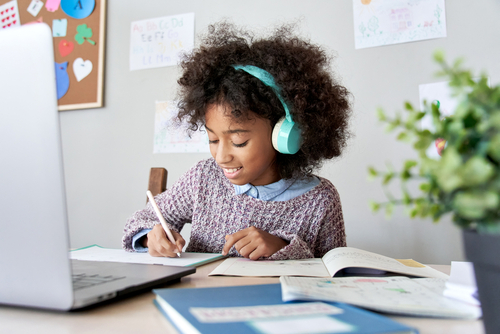 Do you find it overwhelming and challenging to pick out holiday gifts for children? Do you pay attention to the age guidelines on different toys?
December is safe toys and celebrations month. Giving safe toys is vital during the holiday season. Keep reading to learn about six ways to keep your children safe when giving them toys.
Why is Eye Safety Vital During December?
Unfortunately, there are thousands of eye injuries due to toys every year. Children fourteen and under are most affected by eye injuries from toys.
Parents need to pay attention to the types of gifts they buy, and their children receive and watch their kids when they're playing with toys. About ten percent of eye injuries in kids that end up in the ER are from toys.
If you are purchasing a gift for a child, there are tips that you should follow.
1. Buy Age Appropriate Gifts
If you purchase toys, make sure they are age-appropriate for your child. That means that if a toy is for kids five and up, you should not give it to a three-year-old.
Even if you think your child can use a toy, you should avoid it until it is age-appropriate. Doing otherwise could be dangerous.
2. Show Kids How To Use Their Toys Safely
When your child receives a toy, show them how to use it correctly and safely. This way, they understand how to use it and can be safe while playing.
3. Monitor Your Kids When They're Playing
Watch your child use their toys. While most people think this is a tip for younger children, it applies to all kids.
Parents must supervise their kids while playing to make sure they are safe. Also, if you have any doubts about a toy, do not let your kids play with it.
4. Avoid Projectiles
Skip buying toys with projectiles for kids. This means that you should not give kids toys like BB Guns and crossbows.
Objects flying through the air can endanger your child's eyes. You can avoid eye injuries by not having toys around that could hit them in the face.
5. No Pointy Objects
Avoid buying gifts that are pointy. Skip giving kids swords, pens, and pencils, or any other supplies that are sharp. They can become dangerous in the hands of children.
6. Be Mindful Of Eyes When Celebrating
The holidays are not just for kids. Parents get to celebrate too. Be sure to open champagne away from others when you're enjoying the season.
Do not point the cork towards your guests. The last thing you want is to have it fly out, hit someone in the eye, and cause severe damage.
If you or your child experience an eye injury, you should book an appointment as soon as possible with an eye doctor. Schedule an appointment at Eye Health Northwest in Portland, OR, to talk with an eye doctor today!
---