Posted by: Eye Health Northwest in Diabetes on November 30, 2021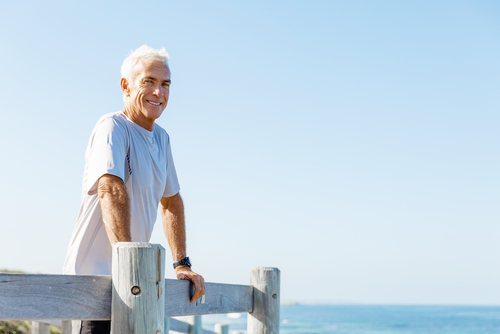 Did you know that diabetes is the leading cause of new cases of blindness in adults in the country? Are you aware of all the different ways diabetes can impact your health?
If you have diabetes, it is crucial to take care of your eye health. This means getting regular eye exams to track and catch changes to your vision or eye health early.
One of the conditions that can develop if you have diabetes is diabetic retinopathy. Keep reading to learn more about how you can control diabetic retinopathy.
What is Diabetic Retinopathy?
Diabetic retinopathy or DR is the most common diabetic eye disease. It impacts the eye's retina and the small blood vessels that carry fluid and nutrients to it.
The retina is a thin sheet of light-sensitive tissue in the back of your eye. It senses and reacts to light and sends that light down your optic nerve to your brain using nerve impulses.
DR can cause the blood vessels in the retina to leak blood or eye fluid. It can also cause fragile blood vessels and scar tissue to develop on your retina.
For people with diabetes, diabetic retinopathy is the number one cause of vision loss. One of the most significant problems diabetics experience is managing blood sugar levels.
Having high blood sugar levels is incredibly damaging to your body. It is what causes damage to the small blood vessels in your retina.
What Can You Do to Control Diabetic Retinopathy?
There is no cure for DR, just as there is no cure for diabetes. But, you can manage it, so it does not take your eyesight.
By following the below recommendations, you give yourself a chance to keep your sight.
Maintain Your Blood Sugar Levels
Keeping blood glucose low is critical for keeping your body healthy. The easiest way to keep your blood sugar low is to eat less sugar.
Also, avoid foods with simple carbohydrates and get regular exercise. Finally, tracking your blood sugar level helps you control it.
Manage Your General Health
One of the most important things to do for diabetes is managing your overall health. This includes a healthy diet and exercise tailored to your level of fitness.
It also includes:
Taking any prescribed medications like insulin
Managing other health conditions
Keeping blood pressure at healthy levels
Quitting smoking
Reducing bad cholesterol levels
You can help your body manage diabetes by making it do less work to keep you healthy. Controlling the various conditions and diseases you may have goes a long way for general health.
Maintain a Healthy Diet
Cooking meals yourself with fresh ingredients, including fresh vegetables, is beneficial. Also, avoid foods with lots of sugar and carbohydrates and fried foods.
These foods can spike your blood sugar and exacerbate inflammation. Diet is one of the simplest ways to take control of your health.
Quit Smoking
Smoking is terrible for you in all ways. If you have diabetes and smoke, it increases your chances of developing other diseases.
One of the simplest ways to remain healthy is to stop smoking. If you smoke, cataracts, glaucoma, as well as diabetic retinopathy are more likely.
Get Regular Comprehensive Eye Exams
Getting annual or more frequent eye exams is vital for keeping your eyes healthy. They help your eye doctor diagnose and treat conditions early.
Early treatment is key to preventing vision loss. Stick to the schedule your eye doctor recommends, so your eyes can stay healthy.
Do you need a comprehensive eye exam? Getting frequent eye exams is the best way to keep your eyes healthy and detect any changes early.
Schedule an appointment at EyeHealth Northwest in Portland, OR. Diabetes is a severe disease, don't let it take your eyesight!
---