Posted by: Eye Health Northwest in Diabetes on November 10, 2021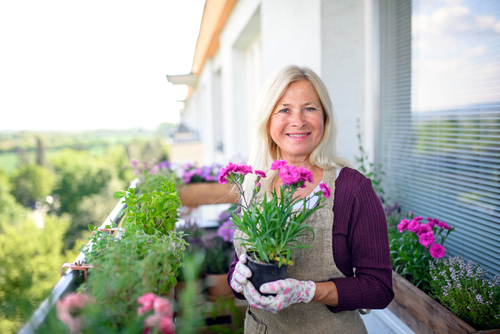 Do you have an eye condition related to your diabetes? Are you aware that there is an entire month dedicated to diabetic eye disease awareness?
November is diabetic eye disease awareness month. The goal of this month is to encourage people to get treatment for eye conditions related to diabetes.
It is critical to keep your diabetes under control. This helps the rest of your body remain healthy. Keep reading to learn how you can be proactive during diabetic eye disease awareness month.
Does Diabetes Affect Your Eyes?
In adults, diabetes is the leading cause of blindness in the country. Everyone that has diabetes is at risk for vision loss due to a diabetic eye condition.
African Americans, Native Americans, and Latinos, with diabetes are at a higher risk for these conditions. If you have diabetes, one of the best things you can do is have healthy habits to manage your condition.
Being overweight and having high blood sugar levels can lead to diabetic eye conditions. Some of these conditions include:
Diabetic Retinopathy
Diabetic retinopathy (DR) is when the blood vessels in your retina get damaged. DR is the most common diabetes-related eye disease and the leading cause of blindness.
Cataracts
Cataracts occur when the proteins in your eye's natural lens break down. As they break down, they clump together and cause your lens to become cloudy.
Glaucoma
Glaucoma is when the pressure in your eye, called IOP, increases. High IOP can cause optic nerve damage, which leads to vision loss.
Tips for Preventing Vision Loss
You can prevent vision loss from diabetes. But it takes some effort on your part.
Be sure you are always proactive in protecting your eyes from diabetes. Otherwise, you risk losing your eyesight.
Maintain Your Blood Sugar Levels
Keeping your blood sugar low is key to keeping your body and eyes healthy. You can keep your blood sugar low by limiting your carbohydrate and sugar intake.
Also, getting regular exercise and checking your blood sugar levels frequently helps. Working with your doctors to maintain your blood sugar levels is essential. Also, be sure to take insulin and other medicines as prescribed.
Have a Healthy Diet
A healthy, intentional diet is the most straightforward defense against diabetes-related eye diseases. Cooking your meals at home with fresh ingredients is helpful.
Eating vegetables and avoiding large quantities of red meat are also healthy habits. And, you should skip fried foods, sugary drinks, and refined carbohydrates.
Manage Your Blood Pressure
Managing your blood pressure can help keep your eyes safe from diabetic retinopathy.
Stop Smoking
Smoking tobacco increases the probability that you will develop diabetes-related eye conditions. One of the best ways to stay healthy, in general, is to quit smoking.
Smoking with diabetes puts you at an increased risk of developing cataracts, glaucoma, or diabetic retinopathy at an early age.
Get Regular Comprehensive Eye Exams
Having annual or more frequent eye exams is essential for keeping your eyes healthy. Diagnosing conditions early and receiving proper treatment is key to preventing vision loss.
You should go to your eye doctor as often as they recommend to stay healthy. Also, if you start noticing any problems with your vision, be proactive and get your eyes examined quickly.
Following all these tips will keep your eyes as healthy as possible. Getting regular eye exams is the best way to keep your eyes healthy when you have diabetes.
Do you need to book a comprehensive eye exam? Schedule an appointment at EyeHealth Northwest in Portland, OR, now to keep your eyes healthy!
---