Posted by: Eye Health Northwest in Glaucoma on January 15, 2020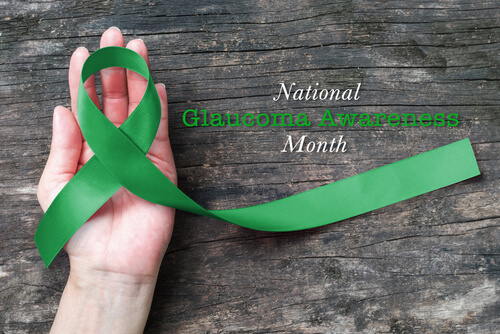 Are you noticing problems with peripheral vision in both eyes? Have you experienced intense headaches and noticed halos around lights? 
These are common symptoms of glaucoma. Did you know that January is Glaucoma Awareness Month? Keep reading to learn more about glaucoma!
What Is Glaucoma?
Glaucoma is a group of eye diseases that damage the optic nerve. Any damage to the optic nerve is irreversible. You need to have a healthy optic nerve to be able to see.
Glaucoma damages the optic nerve because of the high pressure it causes to the eye. Glaucoma is one of the leading causes of blindness for people over the age of 60. 
Anyone can be diagnosed with glaucoma but it is most common in people who are older. 
People call glaucoma the secret thief of sight because it doesn't have any warning signs. For most people, they don't realize they have glaucoma until vision loss has occurred. 
Once glaucoma starts damaging your vision, it is irreversible. This is why you must see your eye doctor for eye exams. During your eye exam, your doctor will measure your eye pressure. 
Measuring your eye pressure allows them to check your eye pressure levels. It also gives them a baseline to compare to if any changes start occurring. 
Early diagnosis is key to early treatment. This helps delay or prevent further vision loss from occurring. Once you hit age 65, you need to get annual eye exams, even if you have never experienced vision problems before.
Symptoms
The signs and symptoms of glaucoma vary depending on the type of glaucoma and how advanced it is.
Acute Angle-Closure Glaucoma
With acute angle-closure glaucoma, you may have strong headaches, eye pain, nausea and vomiting, cloudy vision, redness, and see halos around lights.
Open-Angle Glaucoma
This is the most common kind of glaucoma. With open-angle glaucoma, you might have blind spots in your peripheral or central vision in both eyes. Later on, you can have tunnel vision. 
You need to schedule an appointment with your eye doctor if you experience any of these symptoms. If left untreated, glaucoma will cause blindness. 
About 15% of people diagnosed with glaucoma develop blindness in at least one eye within 20 years. This can happen even if you treat glaucoma. 
Risk Factors
Glaucoma can cause blindness before you notice any of the symptoms or signs. The risk factors are:
Being 60 years of age or older
Having very high interior eye pressure
Having a family history of glaucoma
Being Hispanic, Asian or African American
Being highly nearsighted or farsighted
Having high blood pressure, heart disease, sickle cell anemia or diabetes
Having thin corneas
Experiencing an eye injury or having certain types of eye surgery
Using corticosteroid medication for an extended time
It is possible to prevent or delay going blind because of glaucoma. The best thing you can do is get frequent eye exams to check your eyes and identify any changes. 
Exercising is a great way to reduce eye pressure, which helps prevent glaucoma. Take prescription eye drops accordingly. 
When playing sports or using power tools, use eye protection to prevent injuries.
Do you think it is time for an eye exam? Schedule an appointment at EyeHealth Northwest in Happy Valley, OR today! There's no time like the present to make your eye health a priority!
---