Posted by: Eye Health Northwest in LASIK on February 16, 2023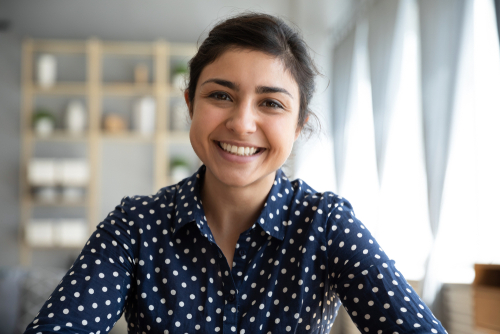 If you are exploring your options for permanent vision correction, refractive lens exchange (RLE) is an excellent choice to allow you greater visual freedom. While both LASIK and RLE can correct refractive errors, there are many differences in how the two procedures improve vision. 
Keep reading to learn if refractive lens exchange is similar to LASIK!
How Does LASIK Works?
LASIK is a type of laser surgery that reshapes the cornea to correct vision problems. It's recommended for patients eighteen years of age and older, but LASIK isn't typically done on patients forty and older.
This is because, at age forty and beyond, age-related vision changes such as presbyopia and cataracts can affect your vision. LASIK cannot correct vision changes associated with these conditions.
Even among younger adults, not everyone is eligible for LASIK surgery. Good candidates for LASIK are in good general health and don't have an autoimmune disease which can affect the healing process.
Also, in order to qualify for LASIK, your corneas must meet a minimum thickness. The procedure involves cutting a flap in the cornea's surface and then reshaping the corneal tissue underneath.
For patients with thin corneas, LASIK is not recommended.
How Does RLE Work?
Refractive Lens Exchange (RLE) is an option for patients with thin corneas. It's a type of vision correction surgery that is very similar to cataract surgery.
Both cataract and RLE procedures involve removing the natural lens of the eye and replacing it with an artificial lens called an intraocular lens (IOL). With a new lens, you are able to see clearly with sharper, improved vision.
No Worries About Cataracts
The only difference between RLE and cataract surgery is that cataract surgery removes a cloudy lens, which is the cataract that forms due to the natural aging of the eye. Someone that chooses RLE doesn't necessarily have cataracts, or if they do, they are small enough that they aren't impacting their vision.
RLE still removes the natural lens and replaces it with an IOL, but by undergoing this procedure, you don't have to worry about cataracts impacting your vision later in life. With a replacement lens, you will be free of any concern that the new lens will grow cloudy and your vision will change or dim as it would with the natural lens of your eye.
No Inconvenience of Presbyopia
The other benefit of RLE is that it will prevent the development of presbyopia, which is the eye's diminishing ability to focus on up-close objects. Presbyopia is a natural outcome of aging and develops slowly over time, typically in patients forty and older.
Since it's age-related, it is a very common condition. While you may be able to use over-the-counter readers to help combat these vision changes while reading or doing other near tests.
Eventually, you may need prescription glasses to correct vision problems caused by presbyopia.
A Good Choice for Several Reasons
With RLE, the replacement lens is stable and unchanging, so you won't have trouble focusing as you would with an aging natural lens. And you'll finally have the sharp, crisp vision you've always had with glasses and contacts, but you'll be free of your dependence on both.
RLE will enable you to see clearly without relying on either. Between the two benefits of avoiding cataracts and presbyopia, RLE is an excellent choice.
However, LASIK is an equally excellent choice for vision correction. The best way to decide which method is best for you is to visit your eye doctor for an evaluation.
Are you interested in learning more about LASIK or RLE? Schedule an appointment at EyeHealth Northwest in Hillsboro, OR, today!
---