Posted by: Eye Health Northwest in Uncategorized on September 20, 2023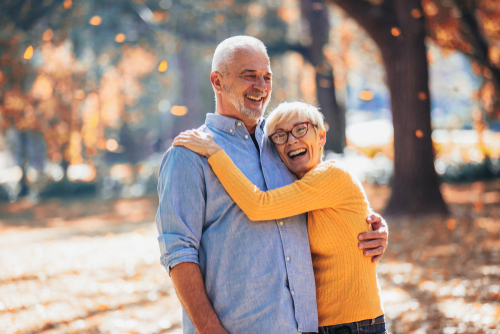 Debating whether or not to choose a premium IOL for cataract surgery is common for those undergoing the procedure. There are many different types of IOLs that vary in price and benefits,
Keep reading to learn the real value of premium IOLs and why it's worth the price to achieve your best vision!
What is an IOL?
When it's time for cataract surgery, IOL is the first unfamiliar term you may hear. An IOL is an intraocular lens, an artificial lens that is implanted in your eye after the cloudy natural lens of your eye is removed during cataract surgery.
If you've been scheduled for cataract surgery, your insurance likely covers the cost of basic single-vision IOLs. These standard lenses are typically implanted for those who want the cheapest option and don't mind wearing glasses after the procedure.
They are monofocal, which means they'll provide you with vision at a specific range, usually distance viewing. To see up close, you'll need to wear glasses.
If you're used to wearing glasses, and it doesn't bother you, a standard monofocal IOL may be enough.
What is a Premium IOL?
There are many IOL choices that can take into account the unique characteristics of your eye and your vision needs and allow you to experience greater visual freedom. These are premium IOLs.
They cost a bit more, but the benefits they offer can reduce your reliance on glasses. Here are some of the types of premium IOLs:
Monofocal Wavefront lens
Using a computer model of the eye, Wavefront reflects the most recent development in cataract lens technology. It's a single-distance lens that offers you the same sharpness as glasses due to its more sophisticated shape.
After cataract surgery, you'll enjoy clear distance vision but will still need to wear glasses for close-up work.
Toric lens
The blurriness associated with astigmatism can be corrected by a toric lens. It will provide distance vision with the clarity you've been missing. Glasses for close vision will still be necessary.
Multifocal lens
A multifocal lens will give you clear, sharp vision viewing at distant and intermediate ranges and functional close-up vision in good light. This premium IOL provides a wide variety of focal lengths; thus, it's called a multifocal lens.
Most patients who choose a multifocal lens will be able to see distant objects and items up close. With a multifocal IOL, most people are able to watch television, drive, read, or do handwork such as knitting or crocheting without glasses.
Extended Depth of Focus lens
This premium IOL offers an elongated focal point, which can allow you to have sharp vision for both distance and intermediate viewing. You should be able to type on a laptop or read the screen of a device comfortably in good lighting situations.
Light Adjustable Lens
This innovative lens contains a light-responsive material that allows the lens power to be customized to your individual needs after cataract surgery. After your eye has healed from the initial cataract procedure, you and your surgeon can fine-tune your vision by applying targeted ultraviolet light to the implanted lens.
The process allows you to preview the effects and work with your eye doctor to achieve optimal vision tailored to your lifestyle.
To determine the best lens that's right for you, it's important to tell your eye doctor what your expectations are and what the priorities are for your vision goals. By stating what your needs are, you'll be matched with a premium lens that suits you and your lifestyle.
It's an investment in your visual independence, and worth it for your best post-cataract-surgery life.
Are you interested in learning more about premium IOLs? Schedule an appointment at EyeHealth Northwest in Portland, OR, today!
---